Books | CDs | History In Person | Cart | Checkout

Welcome to the enchanted world of Fox Tales International where you can purchase a book, a CD, or download a story instantly! Through whichever mode you choose, you will soon find yourself traveling back through time, entering the worlds of mystery and magic, or meeting the greatest minds in science, art, history and literature. If you would like Fox to autograph a book or CD please let us know to whom in the comment section of the checkout process.

Your shopping cart is empty!
CDs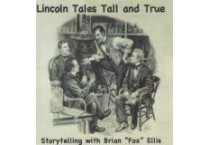 ---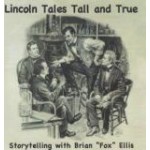 Tracing his rise from prairie state rail-splitter to America's favorite president this blend of history and humor attempts to disentangle the man from the myth.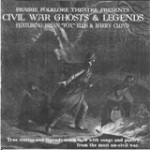 Join us as we travel back in time to the bloody battlefields, gruesome prison camps and haunted graveyards of America's deadliest conflict.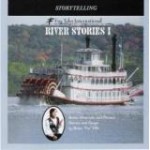 The journey begins with the geological history of the river, a time line that puts the historical layers in perspective.
There is a string of tall tales, a ghost story, and a true story from the underground railroad, bestowing a multi-perspective picture of river history on the listener.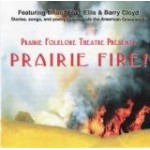 A celebration of bison and covered wagons, wolves and wigwams, this tapestry of American Indian and pioneer stories and songs will bring to life the struggle to survive in this fiery ocean of waving grasses.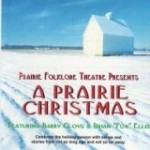 Celebrate this holiday season with songs and stories from not so long ago, and not so far away.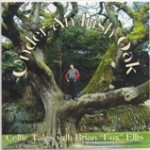 With the Legend of Tier na Nog and the epic cycle of Finn MacCoul, a Scottish ghost story and Welsh seal tale, storyteller Brian "Fox" Ellis immerses listeners in the rich lore of his Gaelic ancestors.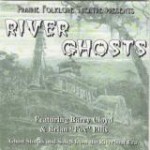 Drawing from the writings of Mark Twain and true stories of local ghosts, this show is a mix of haunting ballads and spooky tales that are sure to make your flesh crawl.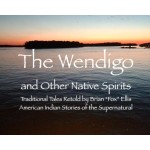 This CD includes ghosts and legends form several cultures along with some sing-a-long songs. Recorded with a live audience to capture the audience participation by John Taylor as part of the Ca'd'Zan House Concerts and Dreaming Tree Concert Series collaborative.